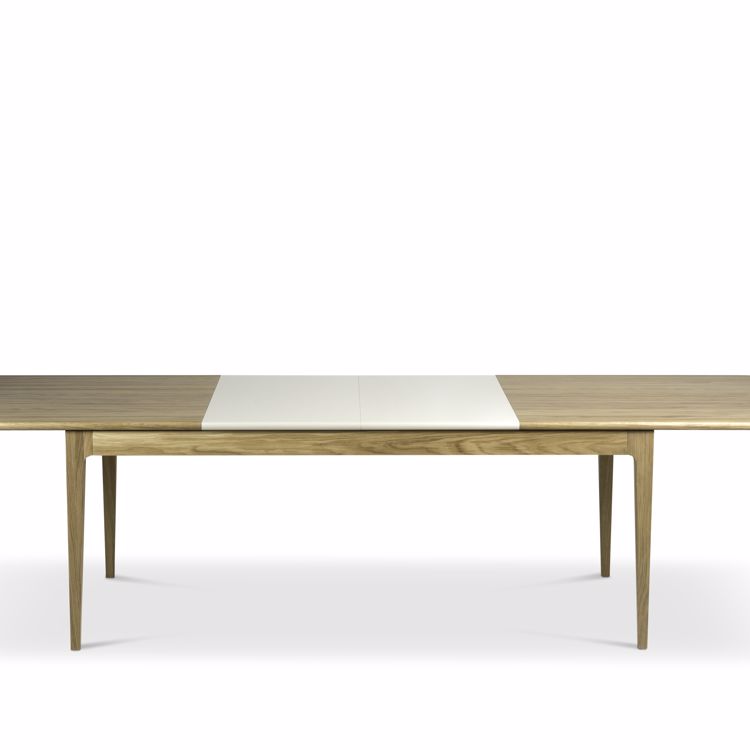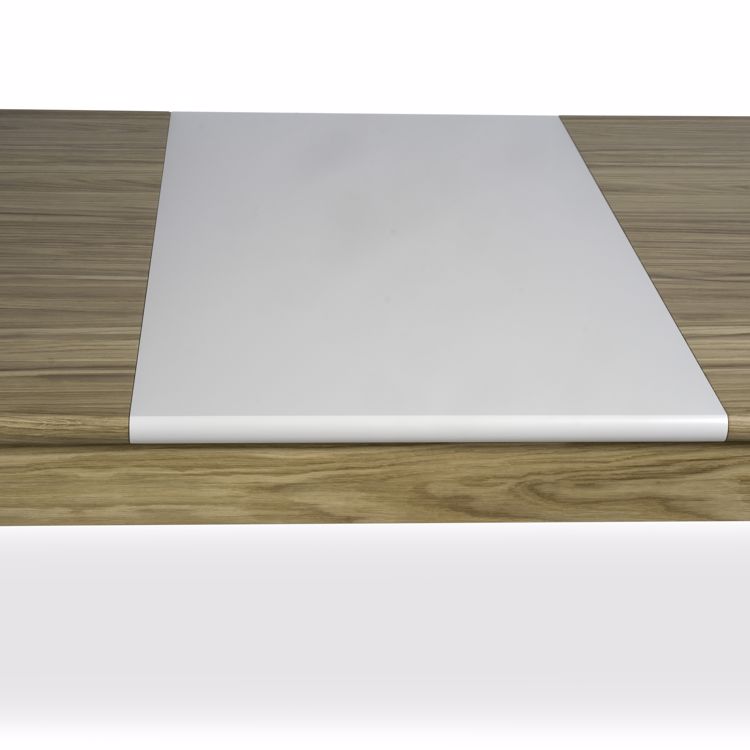 Höllviken Dining Table
Art. no 13918S
Extension, Beige MDF
Product information
HÖLLVIKEN, Scandinavian minimalist but at the same time warm and caring. HÖLLVIKEN dining table comes in full length solid oak, beautifully treated with a slight white pigmented matte laquer. Notice the length of the wood extends all the way from end to end.
Choose up to 2 inserts in Swedish limestone from Hällekis, solid oak or beige lacquered MDF. The inserts are conveniently stored inside the table, ready for use when needed. If you choose the beautiful limestone we are convinced you will not hide it though.
Synchronized rails that open up the entire table when pulled at one end.

Designer
Specifications
Collection
Höllviken
Design
White Pigmented Lacquered Oak
Material
Solid Oak
Measurements (l x w x h)
190-290x90x75cm
Weight
80kg
Care
Wipe with a lightly damp cloth.
Assembly time
30min
More info

Solid Oak with extension inserts as extra option.
We have extensions in Beige MDF, Solid Oak and Limestone.

WOOD; a living material

Wood is changing with the seasons. It moves, shrinks and swells, absorbing moisture from the air, and drying out again when it gets less humid in the winter time.

Wood is a living material, it is also part of why we love it. We dry all the solid wood down to a moisture content of around 6-8%. But as soon as it comes out of the kiln and back into the fresh air again it begins to acclimatize to the environment. Small cracks or gaps can appear over the year between legs and tops which is completely natural. They will disappear when it get more humid again in spring / summer