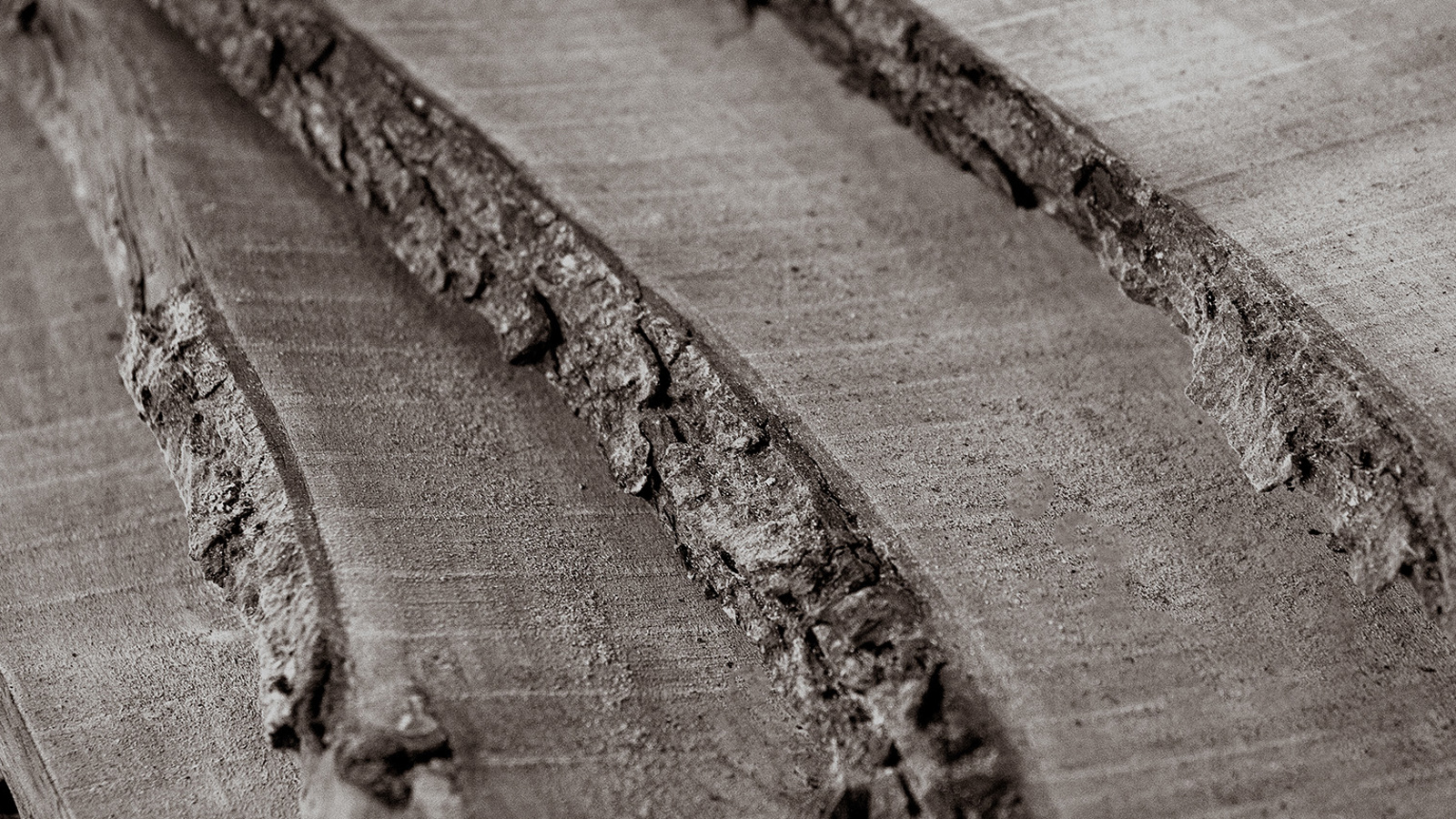 Your new Mavis furniture
Living and getting on with your new MAVIS furniture...
We think that wood is both wonderful and living. Smell, softness, naturalness and authenticity. You get all this as part of the "deal" with wood. However, a product manufactured in wood needs a little understanding and care to enable it to last a long time. Here is a bit of good advice from us...
Some general advice:
Before you begin to use the piece of furniture, we recommend that you wipe all the surfaces with a light damp cloth. Bear in mind that certain materials can release fluff. It's better to use a microfibre cloth.
Most surfaces are sealed with clear lacquer, pigmented lacquer or stain, but are more or less sensitive to solvents. We therefore recommend that you use only a mild soap solution or colourless soap along with a properly squeezed-out cloth.
You should place any hot items on a protective pad, otherwise you could get burn marks on your furniture.
If you have a sensitive floor and the furniture is intended to stand on the floor, it could be a good thing to use furniture pads for the product or stand it on a mat.
Wipe up any spillages immediately.
Clear, stained and painted wood surfaces age over time and change colour.
We recommend that you regularly check screws and fastenings and adjust or tighten them if necessary. For that reason, you should save any instructions or recommendations.
Damp can occur when you first unpack the product. That is because the surfaces harden after packaging. Damp disappears quicker if you wipe all surfaces with a damp cloth. It could be a good idea to let drawers air for twenty-four hours before use. - Dark patches from metals (like pencil marks) can occur on lacquered surfaces, for example from jewellery, keys, bits or zips. The marks can be easily removed with an ordinary colourless eraser.
Be careful when you move your furniture around. Dragging it across the floor can damage both your floor and the fastenings in the product.
Oiled oak (solid or as a veneer)
Our oak products are manufactured with great care and sensitivity to give you furniture that you will be satisfied with for many years.
All our oak comes from European forests applying responsible forestry (see FSC under "environment").
The surfaces are oiled with linseed oil to bring out the colours and the structure of the oak. Different colours and grains in the wood are natural and make each piece of furniture unique.
A few words about wood
Wood is a living material. That means that there will be variations in both tone and patterns. Those variations are natural and normal, though we always try to match up colours as far as possible. Knots also form a natural part of the product. There aren't many trees that grow with no branches, are there? The knots we choose to include don't affect the durability of the product, but give the furniture a more interesting, unique look.
Maintenance of an oiled piece of furniture
An oiled piece of furniture likes entertainment. Perhaps not the same Friday film as you and I, but a drop of linseed oil once a year will help the surface retain its beautiful depth and make it more resistant to stains.
If you think the wood is beginning to look a little dry in some places, we recommend that you apply a thin layer of linseed oil and wipe off any excess oil according to the instructions. You should oil your furniture once a month for the first three months. You can find linseed oil in most paint stores or DIY stores. Carefully follow the instructions and be aware of the risk of fire.
When you unpack your oak furniture, pay attention to the following: it can take a few days before all the oil has soaked into the wood or dried out. We recommend that you be a bit careful with clothes and bedclothes at the beginning, to avoid getting oil on them.
Sometimes, larger parts such as the tops or sides of a product look lighter and drier when you get the product home. That's because solid and lacquered parts soak up oil differently. Apply a thin layer of linseed oil as above.
Smaller stains can be removed using fine-grain sandpaper (400 grain). Always apply oil afterwards according to the above instructions.
we'll see you soon... /Mavis

Limestone from Mavis
FACTS about Swedish LIMESTONE
Limestone is formed by limestone sludge and shell remains from various fossils such as corals and shells. This means the stone reflects its environment it existed in the day it started to form.
When a limestone is exposed to high pressure and temperature from within the earth, it is transformed into marble.
Most of the limestone in Sweden is younger than 543 million years, and was found during the early Paleozonic and Mesozonic era. Limestone can be found on Öland, Gotland, Skåne, Västergötland, Östergötland and Dalarna. Depending on how old and what part of Sweden the stone comes from it varies in colour.
Long live wood
WOOD; a living material
Wood is changing with the seasons. It moves, shrinks and swells, absorbing moisture from the air, and drying out again when it gets less humid in the winter time.
Wood is a living material, it is also part of why we love it. We dry all the solid wood down to a moisture content of around 6-8%. But as soon as it comes out of the kiln and back into the fresh air again it begins to acclimatize to the environment. Small cracks or gaps can appear over the year between legs and tops which is completely natural. They will disappear when it get more humid again in spring / summer

About solid Oak
To see oaks in nature is always an experience in itself. They have a personality that no other type of tree has and their vitality is completely unique. We consider it an honour to manufacture oak board that respects and preserves the tree's personality. We get the timber from large oaks of the very best quality in European forests. These oaks are up to 200 years old. That, together with careful manufacture, makes the MAVIS oak board special.
Exquisite planks with personality. 
You get a unique, distinctive look of the highest quality. The beautiful grain, along with the knots, tells the story of the tree's life and creates a beautiful, natural aesthetic. The majestic look is reflected in the boards, where the unique grain bears witness to the power and beauty of nature. Full-length boards are an elegant solution. The clean lines create calm, simplicity and a clean look. 
Our solid wooden boards are manufactured from whole planks of wood (10 cm wide in a single piece)
The finished boards are all different from one another. Some might have more knots, others fewer. The boards also differ in terms of colour, which gives the table a living structure and a natural look. Authentic and warm.
Part of nature
What is a knot? It may seem like a simple question, but the answer means everything to us.
In purely technical terms, knots are what remains of the branches that grew out from the trunk of the tree. In that way, knots bear witness to the history of the tree where the power of nature has left both scars and beautiful imprints.
For us, a knot is neither a defect nor a blemish. On the contrary, it's a beautiful imprint that lends character and life to the boards. Knots make the table unique and are an important aesthetic aspect that's good to bear in mind when you're thinking about buying a table from MAVIS.
We investigate individual knots thoroughly and repair them if necessary as part of our production process. We do this in order to be able to guarantee the quality and respectful use of the felled 200 year-old tree.
Just as a tree always has branches, knots will always form a natural part of a solid wooden board from MAVIS.
Soaped surface
Gives a unique, light, Nordic look. The soap forms a film that protects the wood. Depending on the use, the table must be soaped a couple of times a year in order to build up a film of soap. Most of the pressure marks go away after washing and no post-treatment is necessary. However, the table does require commitment. We recommend treatment with HERDINS Golvsåpa [floor soap] in the colours Natur [Natural] or Vit [White]. Lightly sand it down first with 220 sand paper to remove any stains.
Oiled surface
Gives a beautiful, warm, rich look and a strong surface. The oil soaks down into the wood and seals the surface. You can wipe the surface with a damp cloth whenever necessary. The board must be re-treated regularly with oil to restore the oil coating and re-seal the surface. We recommend cold-pressed LINSEED OIL or PARAFFIN OIL. Lightly sand it down first with 220 sand paper to remove any stains.
Both oiled and soaped boards are more sensitive to stains than a lacquered board. The advantage is that you can easily restore the surface using a little sandpaper, oil or soap.

Marble and Limestone
When caring for marble and limestone, you should bear in mind that they're sensitive to acids.
For that reason, you should never use acidic cleaning agents that can cause marks from corrosion.
Other acidic liquids such as wine, vinegar, wine vinegar and fruit juice are also unsuitable. When cleaning, you should use ordinary cleaning agents such as washing up liquid or soap/stone cleaner.
Limestone can be sanded with 500 grain wet sandpaper and post-treated with stone cleaner if there are spots that aren't removed by wiping with a damp cloth.
Marble, with its polished surface, is more sensitive and can't be sanded. However, you can polish it with ordinary car wax if you want to put a shine on the stone.
Pine, a living material
Knots, bleaching and discolouration. Everything is basically due to the same thing. The fact that pine, like all kinds of tree, is a living material.
Pine fades or, to put it more accurately, yellows with age. At worst, it may even turn green or pinkish. Knots can also "bleed" and cause discolouration. There are many different processes that can be used to reduce the problem. Unfortunately, it's not possible to solve it completely. We've chosen a clear way.
It's based on good quality raw materials that we treat with water-based, environmentally friendly paints and lacquers. Not once, but repeatedly, with a high colour pigment content. It's a time-consuming process, but we want the products we deliver to be the best quality and as environmentally-friendly as possible. Actually, we're just about the only company to use water-based colours that don't impact on the environment. We think that's another plus.
However, regardless of the method used, the material changes colour over time.  Nothing can prevent that. A white piece of furniture will turn yellow in sunlight after a fairly short time. The same applies to veneers and solid wood treated with oil or lacquer.  Everything reacts to air and sunlight and turns yellow with age. The problem of knots is a well-known phenomenon. It will appear sooner or later, depending on how active the knots are. For outdoor use, there are artisanal techniques that allow you to put a brake on the process for a while, but the problem will always occur eventually. The cost of techniques of this kind is not justifiable for a piece of furniture intended for indoor use. It's also a fact that water-based colours themselves react more slowly. This means that our products last longer than products treated with, for example NC (nitrocellulose), AC (acid bath) or PU (polyurethane), which are the most common surface treatments. It's important to be aware that pine, which is a living material, has these properties. We don't want to refer to it as a problem; it's part of the character of pine.
if you have any questions or want more information, please contact your Mavis group here in Smålandsstenar.
We'll see you soon
/Mavis