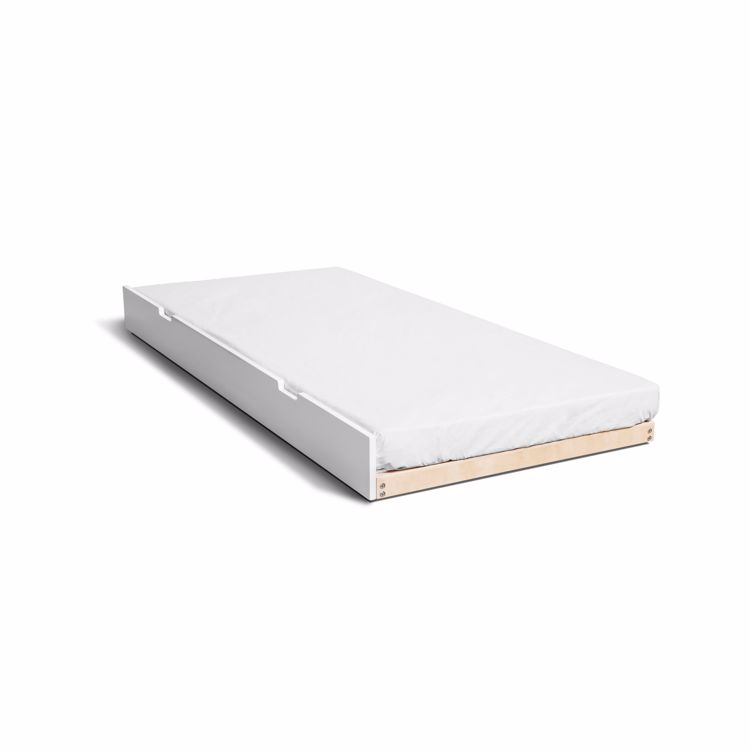 Truckle Bed
Art. no 19004
White Lacquer
Specifications
Collection
Other
Design
White lacquer
Material
MDF/Solid wood
Measurements (w x h x l)
92 x 18 x 199 cm.
Care
Wipe with a lightly damp cloth.
Assembly time
Approximately 45min
More info

For Mattress size 90x200x11cm.

Fits under most of our beds.
We also sell a mattress for the truckle.